What is Vector
8D NLS
?
The purpose of this training program is not a detailed physical justification of the principles of the «8D-LRIS» device, since different devices are designed differently. Currently, there are several manufacturers of this equipment, [spinoffs" from the original research group. In particular, in the original version of Russian, the headphones were used as magneto-inductors with an oscillation frequency, which is close to the thetarhythm of the brain, while in later versions of the device - as a conductor of electromagnetic waves that are close to the alpha rhythm of the brain. A good effect is obtained from the use of electromagnetic waves as a trigger mechanism for the study of a healthy body.Also, in many other versions of the device, laser emitters are used to affect the brain of the patient.Using the laser leads to an increase of the resonant response. However, there is a risk of adverse effects of such exposure, so the laser
emitter is not used in all models of «8D-LRIS» equipment.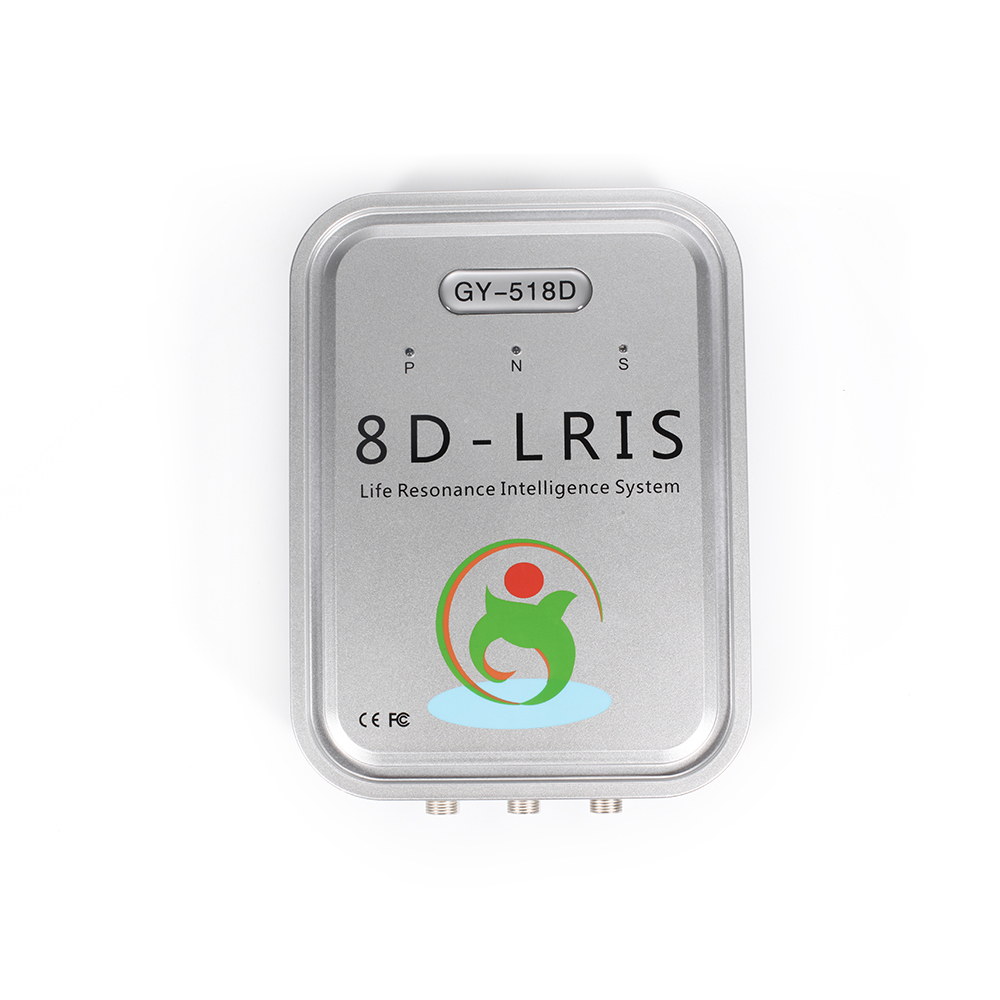 Facts about the program:
Equipment set up on a modern element base, has a stylish design, and interfaces with a PC via USB-port. The unit LRIS-nls device has a digital trigger sensor in the unit and an analog trigger sensor which is built into the bio inductor.

The program works steadily on any Windows operating system (Windows operating system XP/Vista/7) New versions are available for free download from the site

Base standards greatly expanded and continue to grow A detailed user E-manual is included.

Assessment of the chakras and aura.

(An aura is the electromagnetic field that surrounds every living being and is manifested in the physical field by electrically charged objects that represent themselves as different colors that surround the body. This electromagnetic field can provide information regarding a person`s emotional state, the quality of consciousness and will determine the level of health regarding an individual organ and organ systems.)

8d LRIS NLS Range:
LRIS-NLS can be used by anyone who is interested in quickly and effectively examining the health of their patients, clients, friends, family or employees. Accurate analysis is the driving factor of our company and no matter whom you are or what you do, you will be well informed with the information you will gather from the LRIS-NLS device, and so will everyone you work with.

Remember that the information is being gathered on a cellular level, and the beauty of this method of diagnosis is that before anything is manifested, it is found.

People who fall under any of the following categories are welcome, advised and will find benefit in using and having a LRIS-NLS biofeedback device.