biofeedback equipment 4025 hunter gr nls metatron
The apparatus is intended to register psychophysics changes in system and allows to:
- Get qualitative estimation of functional condition in a form of topical analysis.
- Control effectiveness and results of different ways of treatment.
- Analyze dynamics of functional condition changes over period of time.
- Determine initial nidus of functional breach.
- Determine initial nidus of functional breach.
- Estimate character of changes using expert systems.
- Estimate basic characteristics of bio-system homeostasis.
What is Metatron Hunter 4025 NLS?
Metatron Hunter 4025 Nls is the first device of its kind in the world! An informative, portable, use friendly medical diagnostic computer system.

Developed by the Institute of Practical Psychophysics, Metatron rough diagnostic medical device boasts world class software, capable of scanning a patient without harmful effects, producing valuable information within a matter of minutes. Metatron Hunter 4025 NLS accuracy in finding acute and chronic processes, as well as predispositions towards certain illnesses, is an outstanding 85.5%. It is the world`s smallest and portable computerized medical diagnostic device, with enormous applications and extensive database, making Metatron Hunter 4025 Nls able to be used anywhere!

The researches of the Institute have created an analogue-free investigation system, which allows tracing any conditions in the body through changes in the wave characteristics of tissues of the body. Non-linear analysis systems (NLS) are the most advanced information technologies available in this century and can be considered the most remarkable and advantageous accomplishment of modern natural science. Metatron Hunter 4025 NLS is based on the spectral analysis of the vortex magnetic field of any biological object. It is quite unique and unparalleled in the world today.

Metatron Hunter 4025 NLS hardware-software system [METATRON" developed at the Institute of Practical Psychophysics enables a production of a preset bioelectrical activity of brain neurons, with this activity as a background it becomes possible to selectively amplify signals hardly detectable against the statistical fluctuations, and then isolate and decode the information they contain.

In a way [METATRON" system takes bearings of this radiation just where it originates in order to then decode and display it on the computer screen where a virtual model of the organ is produced in specific colors.

Computer models also give physicians a three dimension projection of internal organs. Colored marks placed upon the picture make it easier for the doctor to determine the site of pathological process. Metatron hunter 4025 NLS system is possible to judge the process of disintegration of these biological structures, and to make prognosis, by comparing the range of colors of the marks and their arrangement on the computer model of the organ, using the dynamics of their change over a period of time.

In order to define pathology in an area it is necessary to investigate deeper levels of the organ produced on the screen by the computer until the pathology nidus is localized.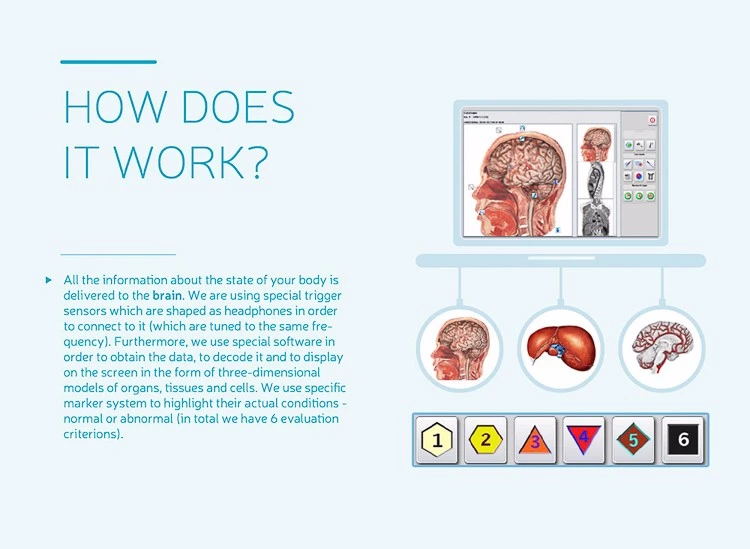 Metatron hunter 4025 NLS software: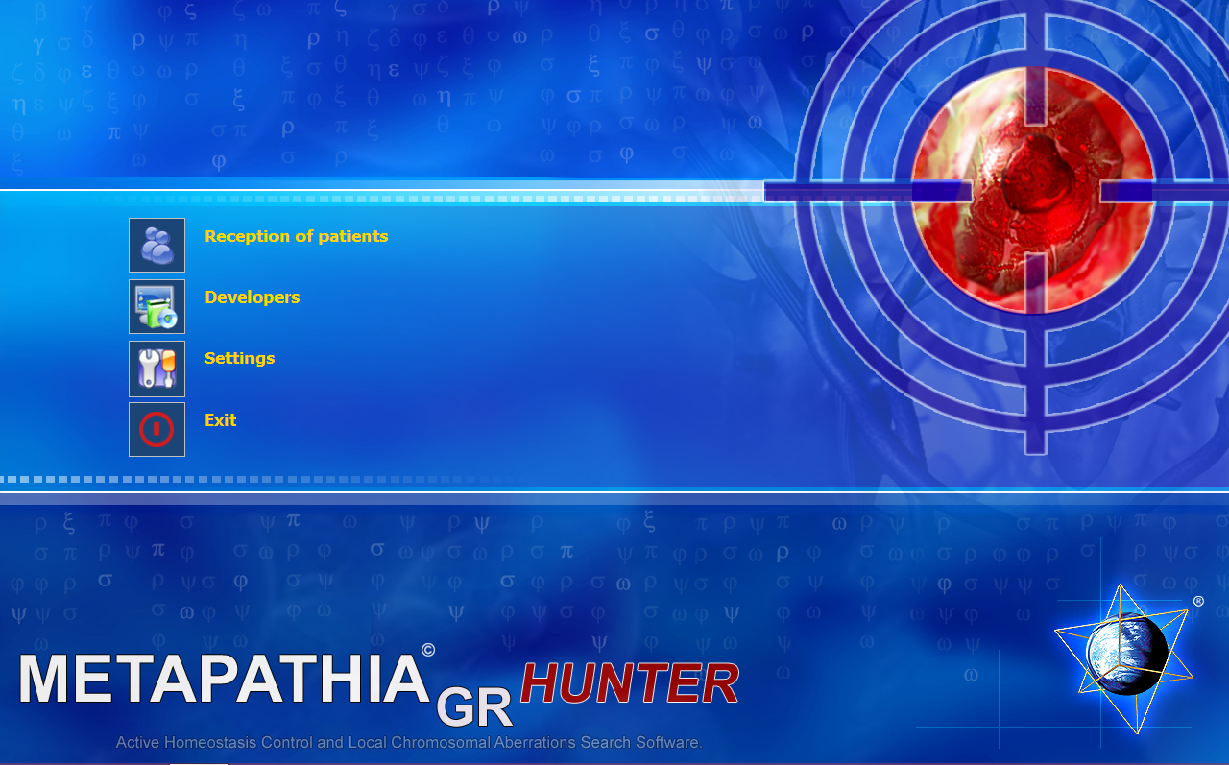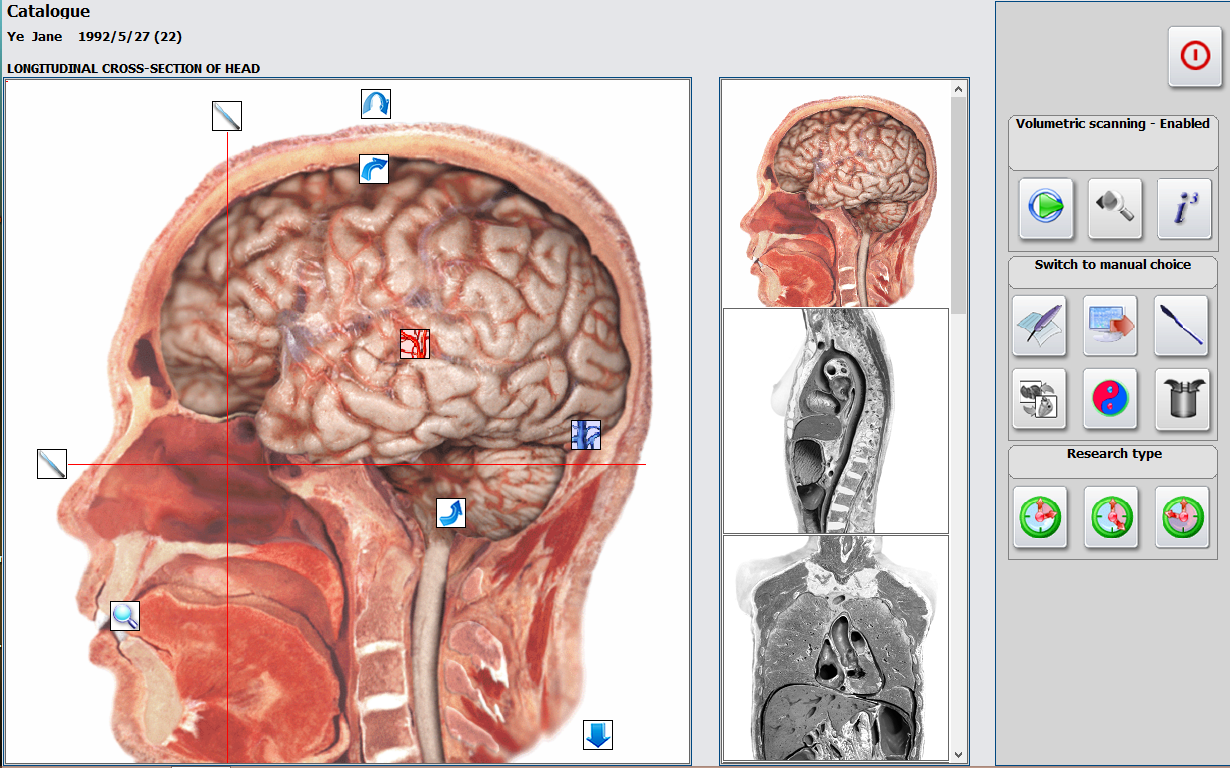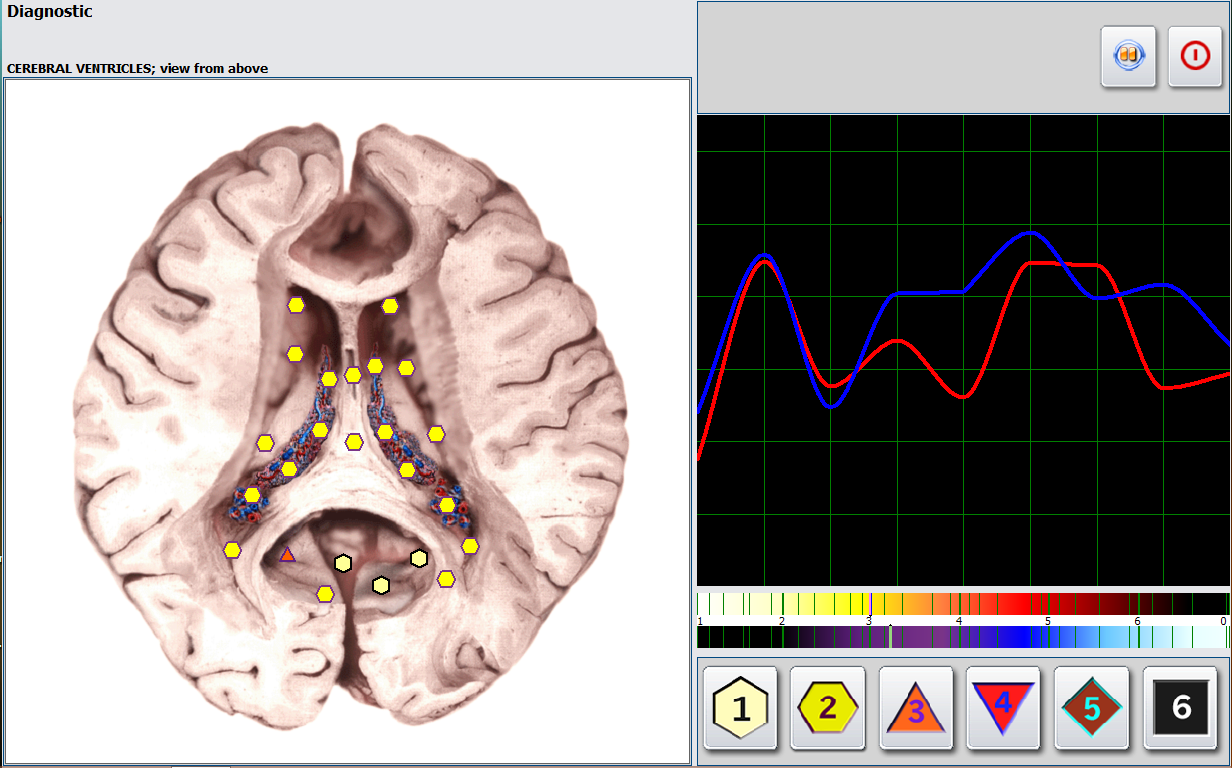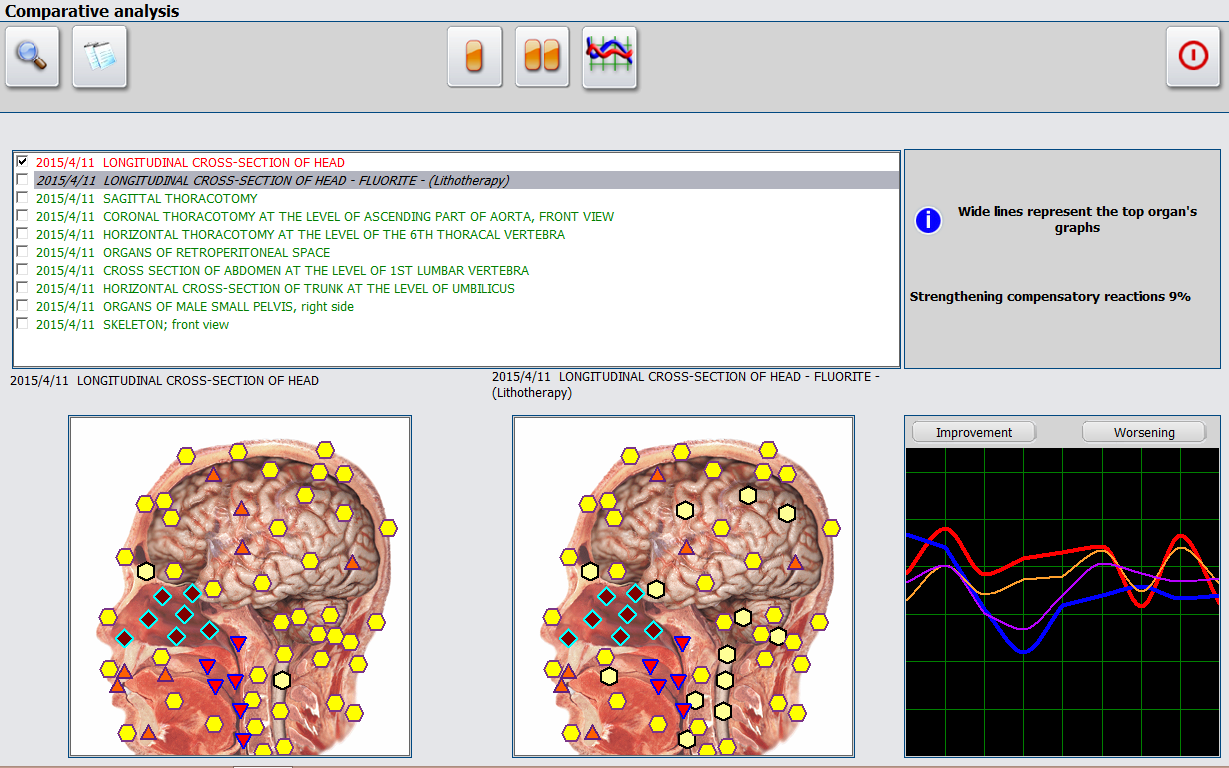 Metatron hunter 4025 NLS Main functions:

Bacterial research
Ultrastructure
Identifying of nidus borders
Vegeto-test
Smart-filter
Entropy analysis
NLS analysis
Comparative analysis
Metapathia GR Hunter software information:

Together with improvement of [METATRON" hardware, the software is also being improved. [Metapathia GR Hunter" is a new, revolutionary step in software creation. Hundreds of virtual models, starting with chromosomes, DNA and cells and up to models of organs and joints, were added to [Metapathia GR Hunter".

Also the algorithm of the software was renewed, thus the effectiveness and accuracy of researches was increased. The most significant addition to [Metapathia GR Hunter" – is a module called HUNTER, which allows revealing of oncological on early stages. New user interface of the software is intuitively obvious; all symbols are visual and easy to remember.

[Metapathia GR Hunter" together with new models of [METATRON" are considered to be a leader in a non-linear diagnostics sphere, and medical certificate allows using of the system everywhere.

The main feature of Metapathia GR Hunter software is the function called [Three-dimensional Scanning" which allows to localize automatically a nidus where tumor appeared, heritable diseases, etc. and to find the reason of appearance at genome level, passing one after another histological cuts, cytological cuts, chromosome sets, separate chromosomes, and go deeper to fragments of DNA helix. During a research the gross changes in tissues shown on macro cuts are revealed, and then a research of the histological cuts of the chosen tissues is carried out in a place of major pathological changes.

Then, after histological cut research is done, the search of significantly changed cells is carried out in order to find changes in cell structures. This algorithm then goes to the level of chromosome set, looks for the changes in separate chromosomes, after that starts a research of DNA helix. Also user may carry out the research of multivariate topological picture and metastatic disease. It allows additional searching for metastasis in other organs. The researches are held in automatic mode and user can interrupt it in any moment.
Looking for ideal 4025 Hunter Gr Nls Manufacturer & supplier ? We have a wide selection at great prices to help you get creative. All the 4025 Hunter Metatron are quality guaranteed. We are China Origin Factory of Metatron Biofeedback Equipment. If you have any question, please feel free to contact us.
Product Categories : Metatron Hunter 4025 NLS > Metatron Hunter 4025