In the field of active homeostasis control have been introduced into the world market. The research workers of the Institute of Practical Psychophysics have made a breakthrough in the development of information preparations for the correction of the disturbed balance-homeostasis within the body and the neutralization
of environ- mental and infection pathological agents - they have put a new superactive home-ostasis control program on the market. The researchers at the Institute were the first to succeed in producing most effec-tive equipment that is capable of tuning to the frequency of master pulses automati-cally, without human interference, as well as of detecting and correcting defects and pathologies in organs and body cells on its own through a combination of different specifically modulated magnetic oscillations recorded on a matrix. The fundamental concept in the development of this equipment was a hypothesis that the
human body has an electromagnetic information framework which is able to respond to external radiation. The staff of the Institute of Practical Psychophysics managed to bring together different separate trends of valeology and thus actually make a quantum leap - work out a method of active homeostasis control. They
dealt with home-opathy, Chinese acupuncture with its further elaboration by Folle, Morell and Schimmel; the Indian Yajur -Veda and the theory of chakras; spin theory; phytotherapy and other methods. Theoretical and experimental work that made it possible to produce apparatus •• NLS ' - a nonlinear quantum generator.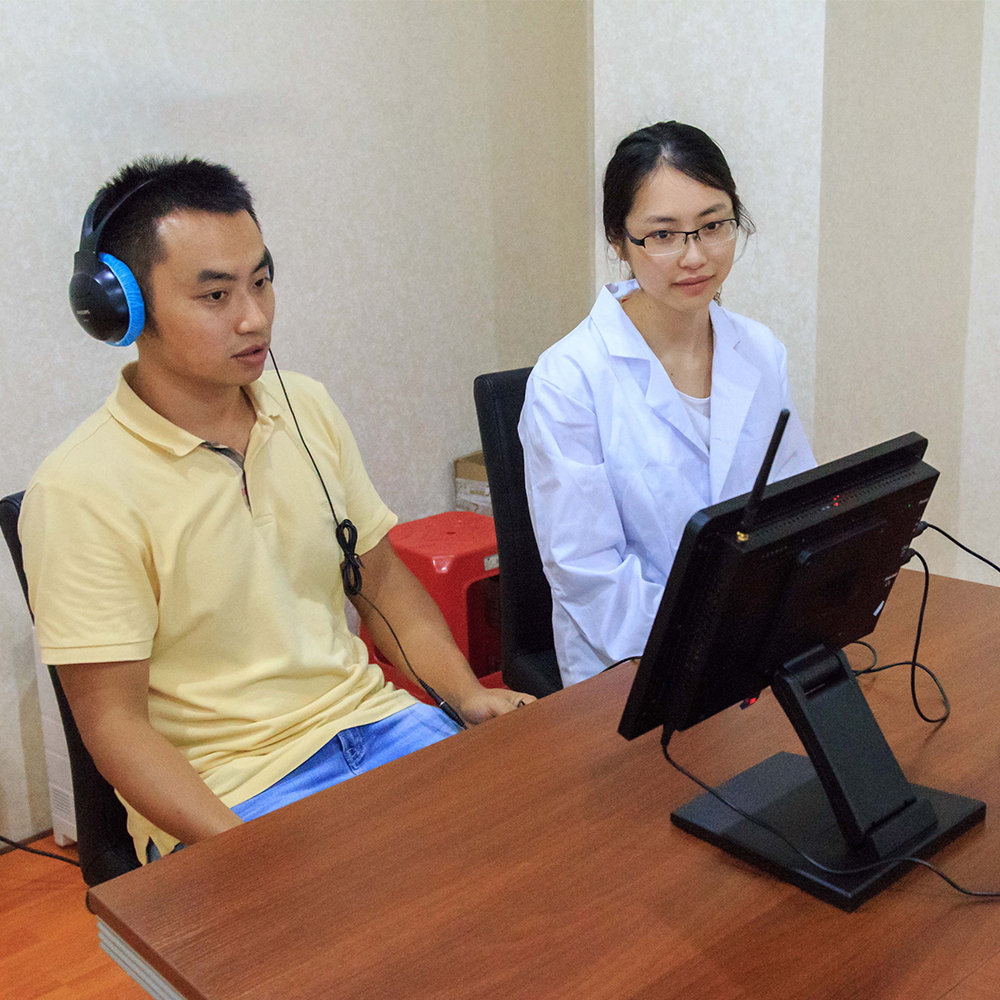 8D Lris Nls has beeen used to check :
1. Fear.
2. Emotional.
3.Relationship.
4. It has AURA function which can show our weakness energy of our organ.
5. The most important thing is it can be used to check the bacteria,pathological, allergen analysis, microbes and parasites.

6. Biochemical dynamic level.
7. Homeopathy.
8. Most suitable and not suitable for foods.
9. Flower essences.

10. Unbalanced organ analysis.
11. Gemstone energy.
12. Herbs, etc.
13. Sample data library. So it can test the food allergy and suggest indications of the effect of the nutritional products.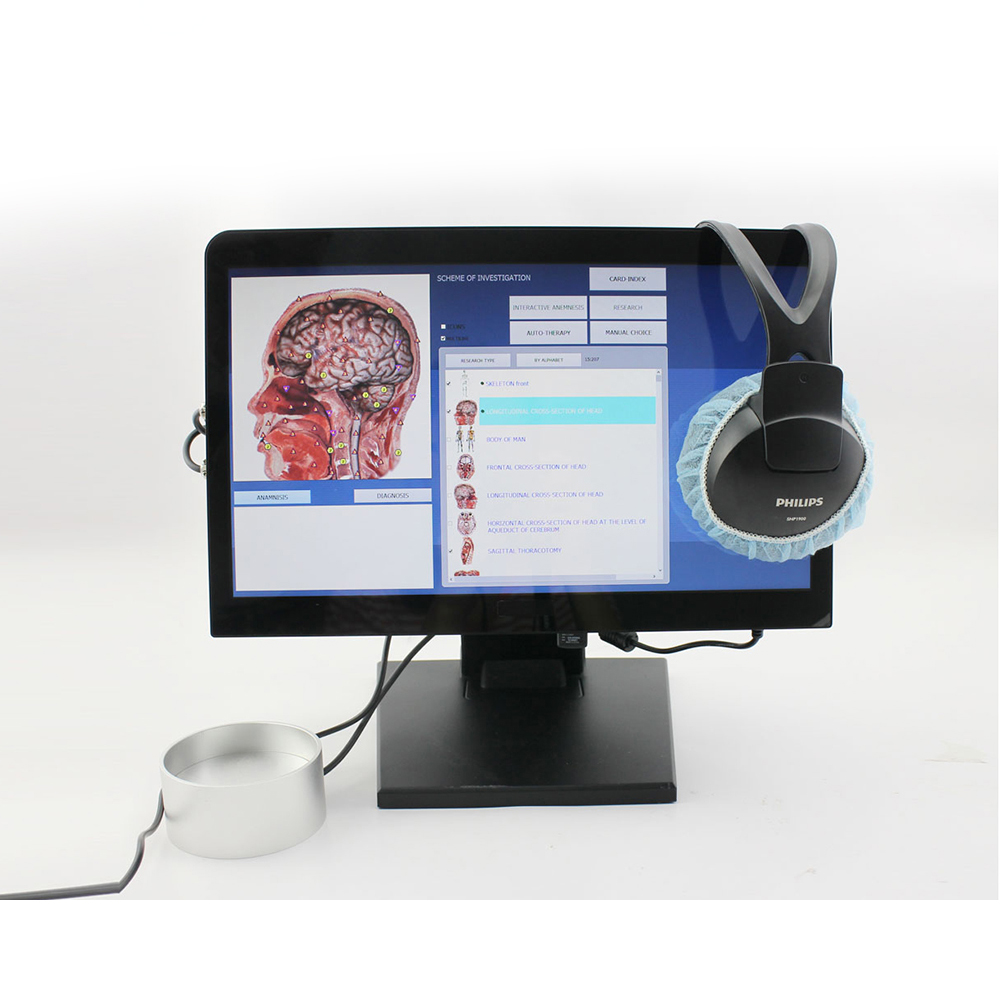 8D LRIS NLS Description:
Complex Analysis of all organs and systems of the human body:(indications only)

1. The cardiovascular system.
2. Gastro-intestinal tract.
3. Genital-urinary system.
4. Musculoskeletal system.
5. Bronchi-pulmonary system.

6. The endocrine system.
7. Visual and hearing aids/organs.
8. The nervous system.
9. Biochemical analysis of blood without interference.
10. Infection in the organs and systems – viruses, bacteria, fungi, protozoa, helminths infection, etc.(staphylococci and streptococci, giardiasis, trichomonas, chlamydia, urea plasma, and so on).

11. Qualitative assessment of hormone levels, adrenal, pituitary, pancreas, thyroid, gonads.
12. Level of immunity.
13. Allergy diagnosis (complex tests up to 500 allergens).
14. Medical testing (individual selection of drugs).
15. Chromosomal diagnosis.

16. Laboratory Analysis (blood counts, biochemical parameters, hormones, trace elements).
17. AURA function :can show weakness energy of organ.
18. Treatment of pathological processes identified by the bio resonance therapy (meta- therapy).
19. The treatment method litho-therapy (spectral frequencies individually selected minerals) Fear, Emotional Matrix, relationship Matrix,etc.

Reported Conditions people have used with Bio resonance therapy:
1. Allergies.
2. Acute Infectious Diseases.
3. Bronchial Asthma.
4. Autoimmune Diseases.
5. Degenerative Organic Diseases.

6. Rheumatic Diseases.
7. Arthropathy.
8. Gynecological Disorders.
9. Immunodeficiency of varied origin.
10. Post-Vaccine Complications.

11. Intoxication and Toxic Stress.
12. Headache and Migraine.
13. Mycotic and Parasitic Disorders.
14. All Types of Pain.
15. Neurodermatitis and Eczema.

16. Sports Injuries.
17. Metabolic Diseases.
18. Pre and Postoperative Treatment(s).
19. Secondary Viral Disorders.
20. Urological Disorders.

21.Check person`s Emotional states eg:Fear, relationship etc.
22. AURA function :can show weakness energy of organ.
23. treatment method litho-therapy (spectral frequencies individually selected minerals)Fear, Emotional Matrix, relationship Matrix etc. and more.
24 Chinese Version.