Positive:
Corrections (Therapy) work fine, also with Herbs or Gems added in the process:
It is more powerful, not only visible in the Nidus values, but is also experienced by persons.
So there are three types of Therapy/Correction.
Going into deeper detail, so better detailed Corrections are possible.
Acupuncture on hands, feet, ears and iris.
The advised remedies seem to be more appropriate and better suited than the ones advised by the Vector
software, which were not always good after checking proved.

Operating principle and operational procedures:

The system operates according to the principle of the amplification of the initiating signal of disintegrating meta-stable structures. Affected by the external electromagnetic field, magnetic
moments of molecular currents in the admixture centers of the cortex nerve cells, causes them to loose their original orientation. This result in misalignment of the spin structures of these delocalized
electrons gives rise to unstable or meta-stable states within them. These disintegrating conditions then act as the initiating signal.

In terms of physics the apparatus is a system of electronic oscillations, which resonate at the wavelengths of electromagnetic radiation. With their energy being equal to the energy required to
break down the dominant bands that maintain the structural organization of the biological object. The system enables the production of a preset bioelectrical activity of the brain neurons, and with this
background activity, it becomes possible to selectively amplify signals, which before were hardly detectable against the static fluctuations. The information about the specific temporary conditions of
organs and tissues are then gathered on a non-contact basis by means of a "trigger-sensor", developed with the aid of modern information technology and micro-circuitry. The sensor detects faint
signal fluctuations and selects them from the average statistical noise characteristics of the field and converts them to a digital sequence that is processed by a microprocessor, which is then transmitted
to the computer through the interface cable.

The minimum requirements that a compatible computer must have are:
Operating system: Win 7,Win 8/8.1, Win 10 (32/64-bits),XP,etc.
Processor: at least 1.40 GHz Pentium V
Random access memory: 512 Mb;
Video card: SVGA High Color 1024x768 at least 8 Mb;
At least 1 GB of free space on the hard drive;
The apparatus is intended to register psychophysics changes in system and allows to:
- Get qualitative estimation of functional condition in a form of topical analysis.
- Control effectiveness and results of different ways of treatment.
- Analyze dynamics of functional condition changes over period of time.
- Determine initial nidus of functional breach.
- Determine initial nidus of functional breach.
- Estimate character of changes using expert systems.
- Estimate basic characteristics of bio-system homeostasis.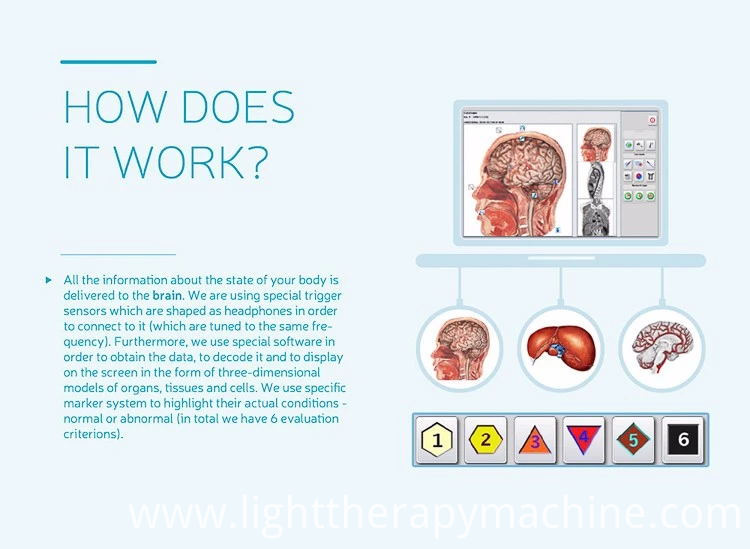 Metatron Hunter 4025 NLS software: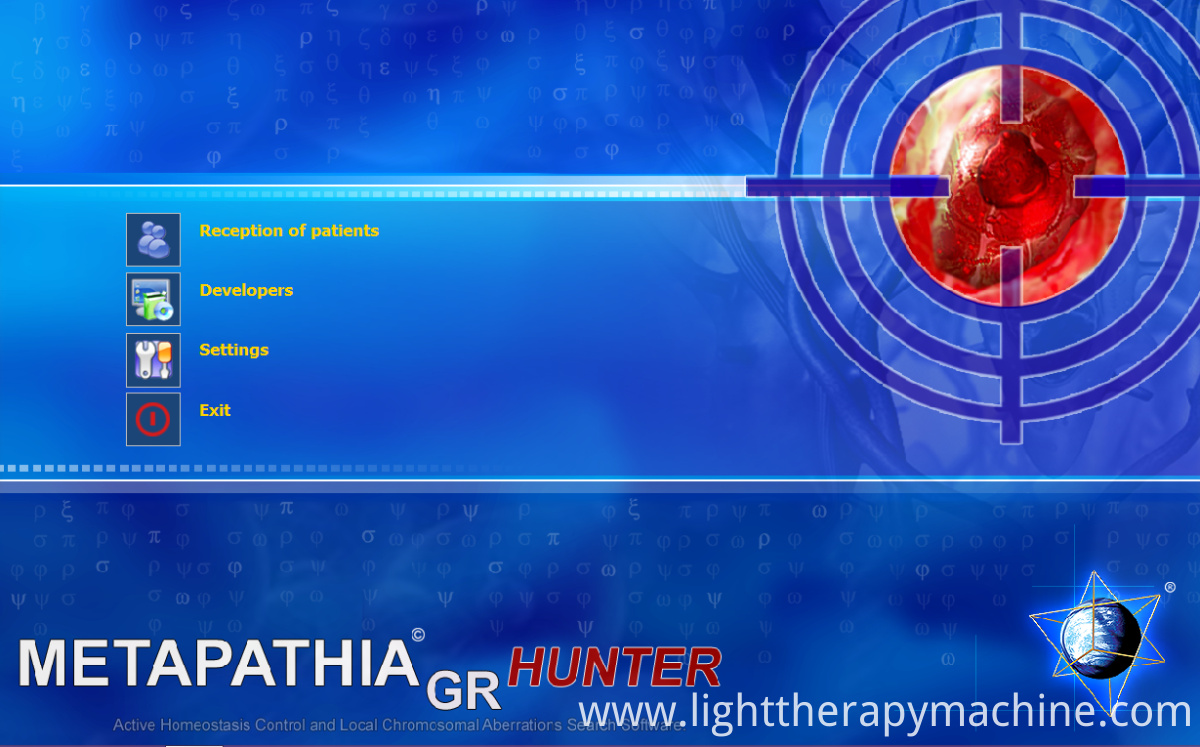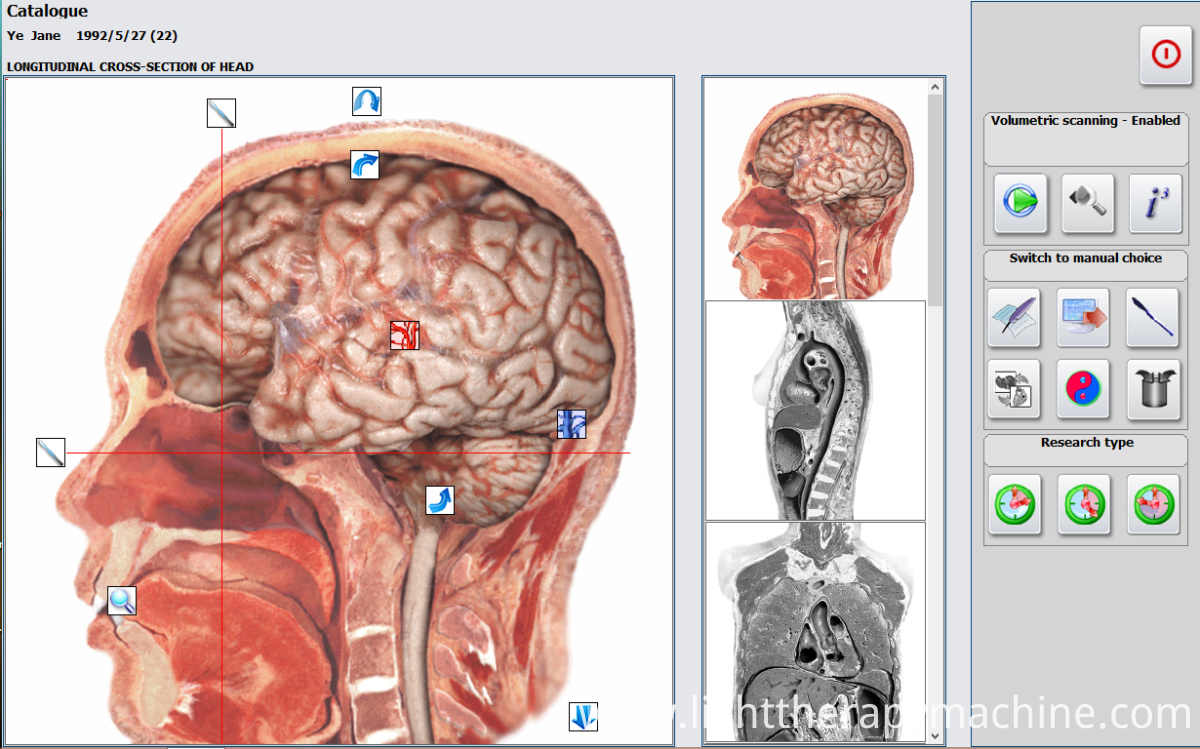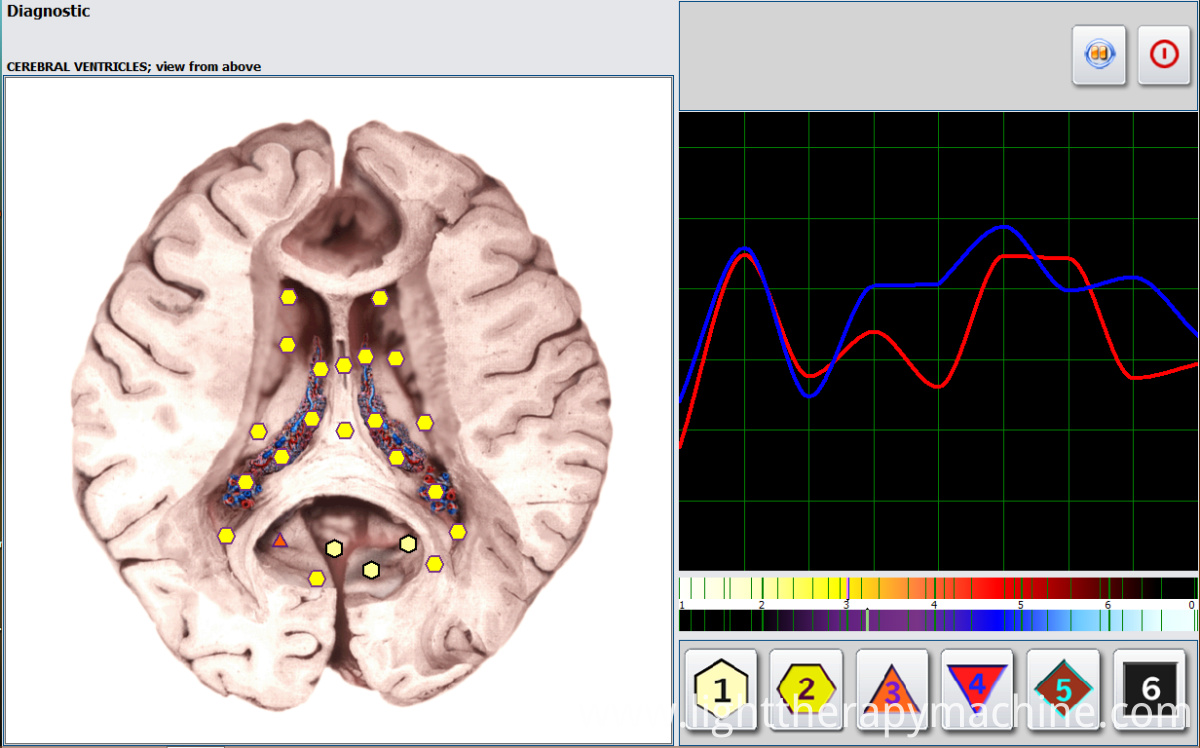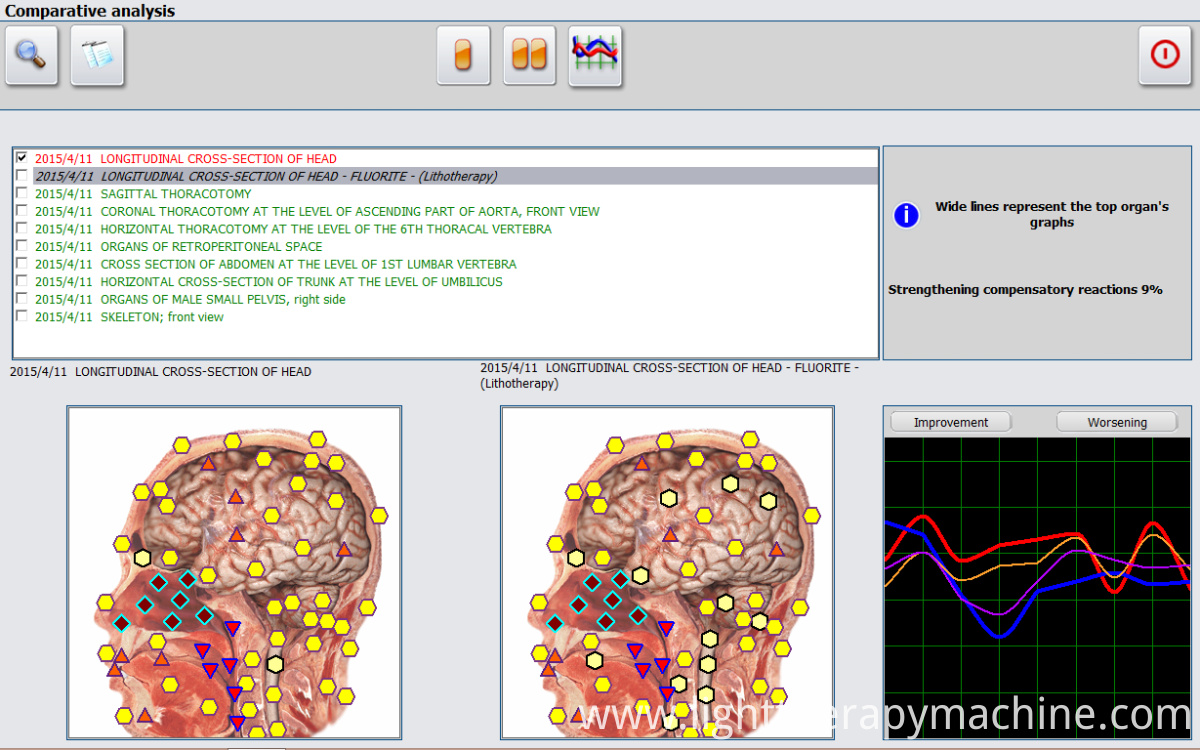 Metatron Hunter 4025 Nls Main functions:

Bacterial research
Ultrastructure
Identifying of nidus borders
Vegeto-test
Smart-filter
Entropy analysis
NLS analysis
Comparative analysis
Metapathia GR Hunter software information:

Together with improvement of [METATRON" hardware, the software is also being improved. [Metapathia GR Hunter" is a new, revolutionary step in software creation. Hundreds of virtual models, starting with chromosomes, DNA and cells and up to models of organs and joints, were added to [Metapathia GR Hunter".

Also the algorithm of the software was renewed, thus the effectiveness and accuracy of researches was increased. The most significant addition to [Metapathia GR Hunter" – is a module called HUNTER, which allows revealing of oncological on early stages. New user interface of the software is intuitively obvious; all symbols are visual and easy to remember.

[Metapathia GR Hunter" together with new models of [METATRON" are considered to be a leader in a non-linear diagnostics sphere, and medical certificate allows using of the system everywhere.

The main feature of Metapathia GR Hunter software is the function called [Three-dimensional Scanning" which allows to localize automatically a nidus where tumor appeared, heritable diseases, etc. and to find the reason of appearance at genome level, passing one after another histological cuts, cytological cuts, chromosome sets, separate chromosomes, and go deeper to fragments of DNA helix. During a research the gross changes in tissues shown on macro cuts are revealed, and then a research of the histological cuts of the chosen tissues is carried out in a place of major pathological changes.

Then, after histological cut research is done, the search of significantly changed cells is carried out in order to find changes in cell structures. This algorithm then goes to the level of chromosome set, looks for the changes in separate chromosomes, after that starts a research of DNA helix. Also user may carry out the research of multivariate topological picture and metastatic disease. It allows additional searching for metastasis in other organs. The researches are held in automatic mode and user can interrupt it in any moment.
Looking for ideal Metatron Nls
Hunter 4025
Manufacturer & supplier ? We have a wide selection at great prices to help you get creative. All the Medicomat 4025 Hunter are quality guaranteed. We are China Origin Factory of
Metatron 4025 Hunter
Nls. If you have any question, please feel free to contact us.
Product Categories : Metatron Hunter 4025 NLS > Metatron Hunter 4025