An advanced Non-Invasive Diagnostic Device for physical examination & analysis system, using the light wave resonance to scan and detect the functional status of the Human body or to trace the gradually formed abnormal conditions in the tissue, cell, chromosome, DNA helix, molecule or entire organ, then provides treatment.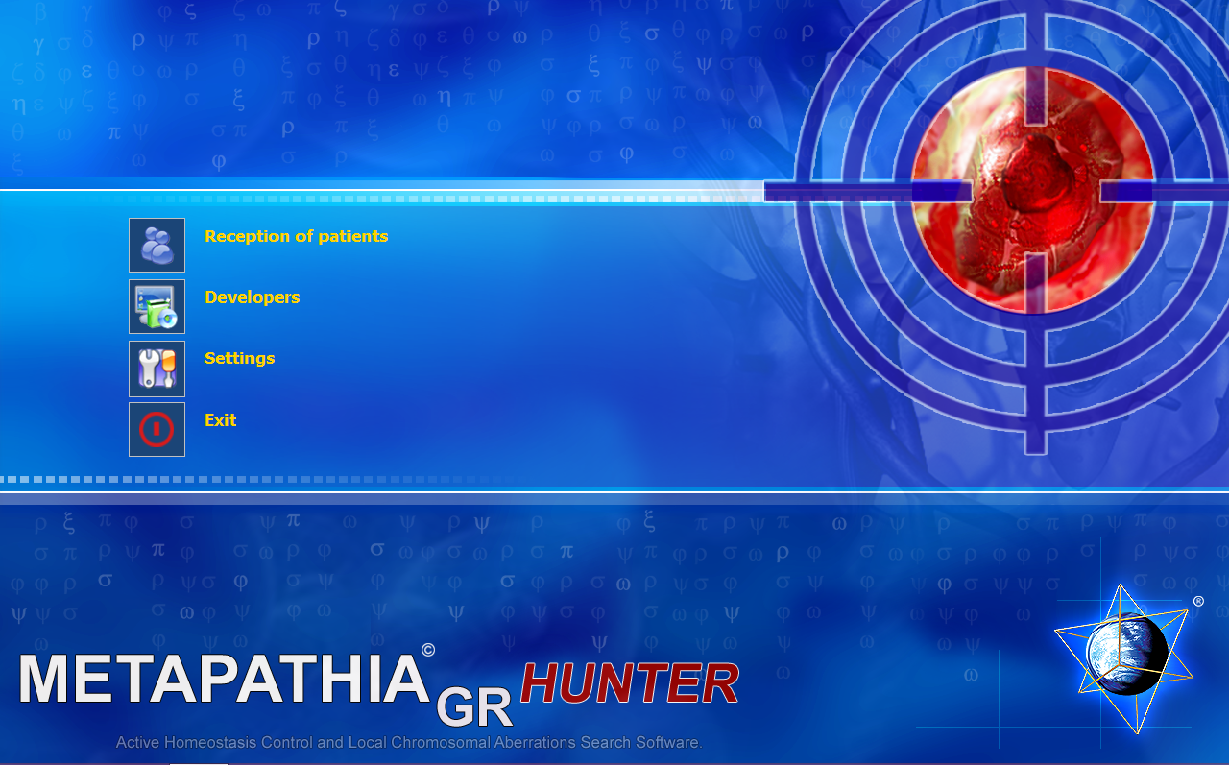 Metatron Hunter 4025 Purpose:
The Metapathia-GR Hunter software can operate only with the telemetric nonlinear analysis data processing apparatus "Metatron" and its subsequent modifications. The telemetric nonlinear analysis data processing device is compatible with the IBM-type PCs and intended for studying reaction of a biological object to different types of the informational impact. "Metatron" allows correlating the measurement process with the process
affecting it and performs the following operations:

1) It measures J (0) which mirrors the change of the describing parameter, and the entropic potential relative to its initial value;
2) It transforms continuous signal J (0) with the preset intervals of frequencies into a histogram (a row of numerical values of scanned frequencies with serial numbers from 1.8 to 8.2 Hz.);
3) It sends the current W values to PC and displays the graph on the monitor simultaneously with its impact on the examinee.
4) It accumulates the W value in its memory unit, if observing the histogram is more convenient upon completion of the measurements;
5) It issues the scale-correlated commands required for regulating the effect on the examinee at testing;
6) It transmits the W values from the unit into PC memory upon completion of the measurements and saves them in unit memory of prior to the
beginning of recording data of the next measurements.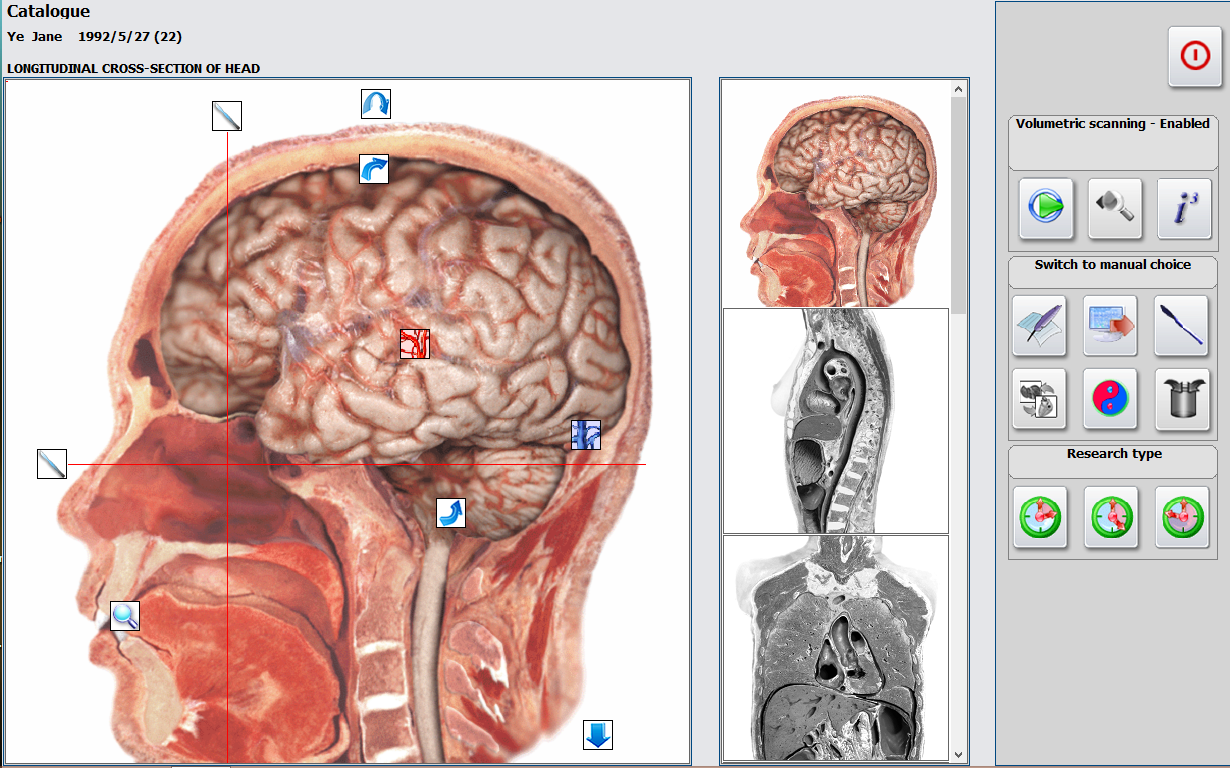 Main functions:
Bacterial research Ultrastructure
Identifying of nidus borders Vegeto-test
Smart-filter Entropy analysis NLS analysis
Comparative analysis