W6L Led Light Therapy Bed
Product categories of W6L Led Light Therapy Bed, we are specialized manufacturers from China, Led Light Therapy Bed, Light Therapy Bed suppliers/factory, wholesale high-quality products of Led Light Therapy R & D and manufacturing, we have the perfect after-sales service and technical support. Look forward to your cooperation!
China W6L Led Light Therapy Bed Suppliers
Led Light Therapy Bed
Description :
Photobiomodulation by LED red light is an innovative technology, painless and scientifically recognized, which uses light rays in a rational way to rejuvenate and repair skin damage, such as stretch marks, scars, radiance of complexion, pigmentary spots.
W6-L is a commercial full-body collagen led beauty bed with 18720 pcs beauty leds, commercial control system. Suitable for mid-end high end commercial places beauty salon ,beauty clinics cosmetics hospital.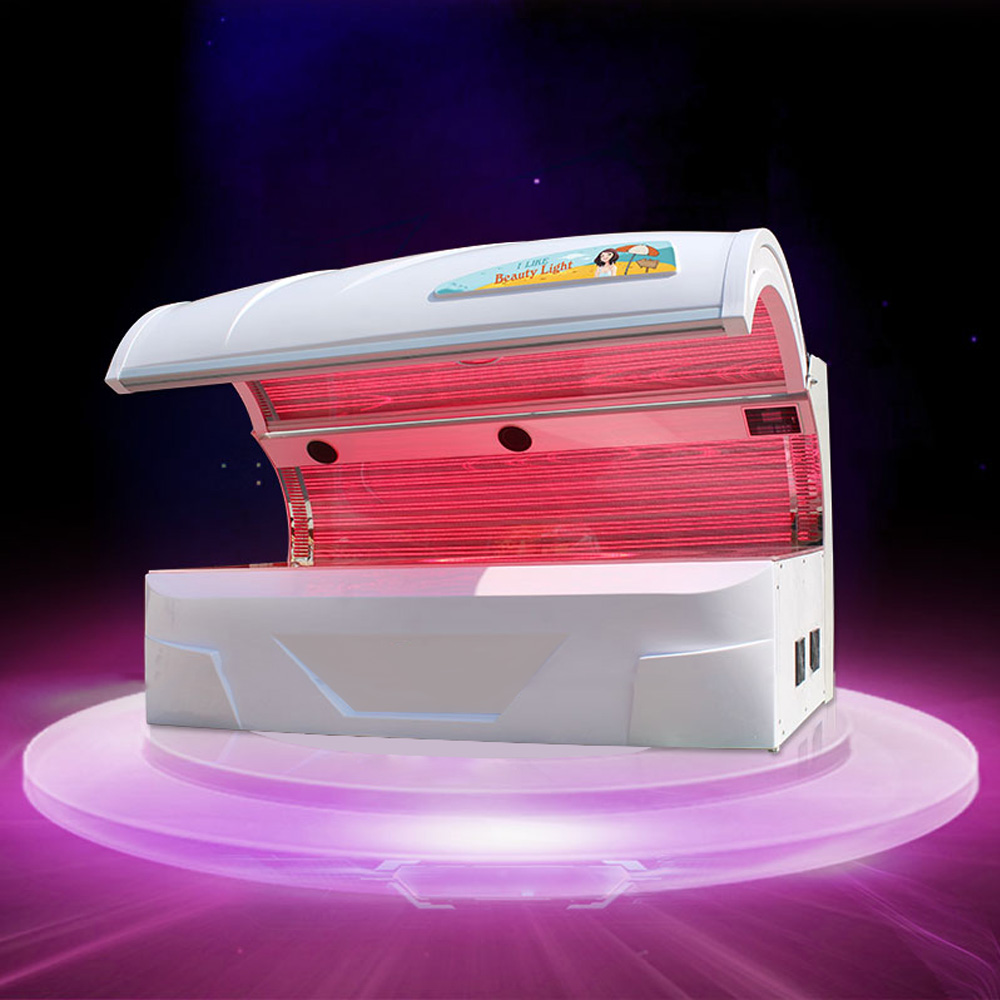 Led Light Therapy Bed Features:

1. Senior free time to control the lamp function.

2. Mimic people like on the bed, horizontal design.

3. Senior function of LED lamp.

4. simply installation and servicing because of the high-end design.

5. 10-15 minutes Illumination time.

6. 2 stereo speakers(accept CD,MP3,FM,bluetooth,USB).

7. high-tech control timer system(you can set the time within 0-30 minutes).

8. Precision checking System (exactly checking recent information on the use of 0-99 times).

9. top grade of the remote control administrator and automatically token box/coin operator .

10. Senior 3-phase of the body cooling system to allow guests to enjoy their own controlling.

11.The high-end cooling system for the machine to ensure that it can work for a long time.