high frequency half wave potential therapy device
Manual Function

• 3000 Volt suitable for: People who are always lack of sleep, students, people who are lack of energy, athletes, residents in air polluted area, labor workers, youngsters or children who are lack
of concentration, people who has poor appetite, drivers, hospital staffs, regular alcohol drinkers, people who are seldom exercise, people who are seldom go to recreation area, people who has
poor memory.

• 6000 Volt suitable for: People who has constipation problem, people who are always insomnia, people who are difficulty in breathing, people who are always brain consumed, students who are
facing the pressure of examinations, adults who are lack of concentration, people who are meat lover, people who are midnight workers, people who has dull skin, people who are always feel
dizziness and sleepy, people who never do exercises, people who has poor memory, person who are look older than actual age, people who are always work in night shift.

• 9000 Volt suitable for: Smokers, people who are obesity, people who has insomnia for long time, couples who are not harmonious in relationship, people who work under huge pressure,
elderly people who are always fatigue, people who has difficulty to sweat, people who are lack of blood and energy [chi", people who are lack of stamina, people who are difficult to move, people
who are poor in viewing, people who are poor in hearing, people who has high blood pressure, people who has high cholesterol, people who has high blood sugar, people who has asthma, and
people who has gastrointestinal problem.

** Recommendation: At least 2 to 3 times per day, at least 30 minutes every time. Apply in the
morning session and night session each. ** To live healthier & more energetic, apply High Potential
Therapy Auto Mode.

High Potential Therapy Machine integrated with High Potential Therapy, half wave Therapy, High Oscillation Optical Therapy. It not only faithfully plays a role of [family doctor", but also creates a fresh and comfortable natural environment artificially by means of the up-to-date research achievement of electro-biology and enable us to do exercise while sitting.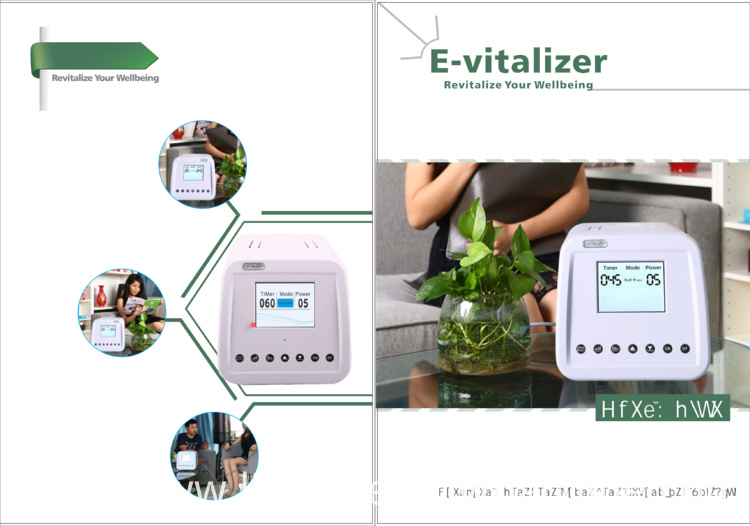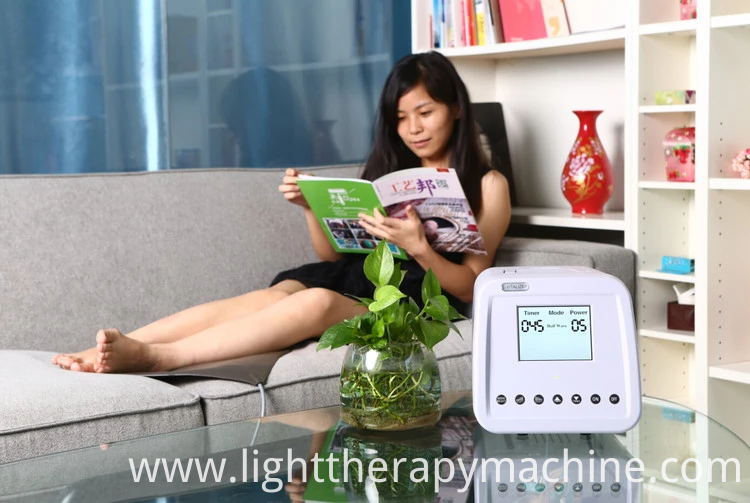 High Potential Therapy Machine Benefits:

• Revive cell and rejuvenate cells of the whole body

Strengthen the cellular membranes` electric potential, resuscitate the cells` (-90mV) and help orderly cellular movement, revive internal membranes, help with the faster flow of the electrodes, faster synthesis of ATP, and orderly movement of the electrodes outside the membrane, enable the cell of the whole body massage effectively.

• Increase metabolism, purify bodily fluids, improve a person`s internal environment

Strengthen the function of the vital organs, improve the cleansing of the toxins inside the body, regulate a person`s bodily fluid to weak alkalinity level (PH = 7.36 – 7.44), remove the breeding grounds for diseases, increase immunity and natural healing power.

• Remove free radicals

A person`s body has free radicals that can destroy the cells and disrupts the normal functions of the organs, thus damaging the cells and causing ailments. It increases the rate of aging. Under the static electric potential field function, the person`s cells are revives. Maintain the bodily fluids in weak alkalinity level, effective in cleansing of free radicals, strengthen immunity, delay aging, improve physical beauty.

• Promote blood circulation and body`s micro-circulation

High voltage negative potential static electric field increases the blood cell electric potential, its exercise volume also increase, negative ions can reduce the density of platelet, lowers blood viscosity, strengthen heart muscles contraction power, micro vibration with frequency of 50-60 times per second would helps compositions stick to the blood vessel walls decompose (e.g., omega 3, cholesterol), enlarge blood vessels and the capillary, open pores, smoothen blood vessels` walls, revive the elasticity of the blood vessels.

• Strengthen body`s immunity

Under the static electric potential field, it can increase a person`s body bioelectricity charges, increase blood`s gamma properties, revive the cells immunity, make the body less prone to diseases and stronger against germs and viruses, and improve the strength to fight against diseases.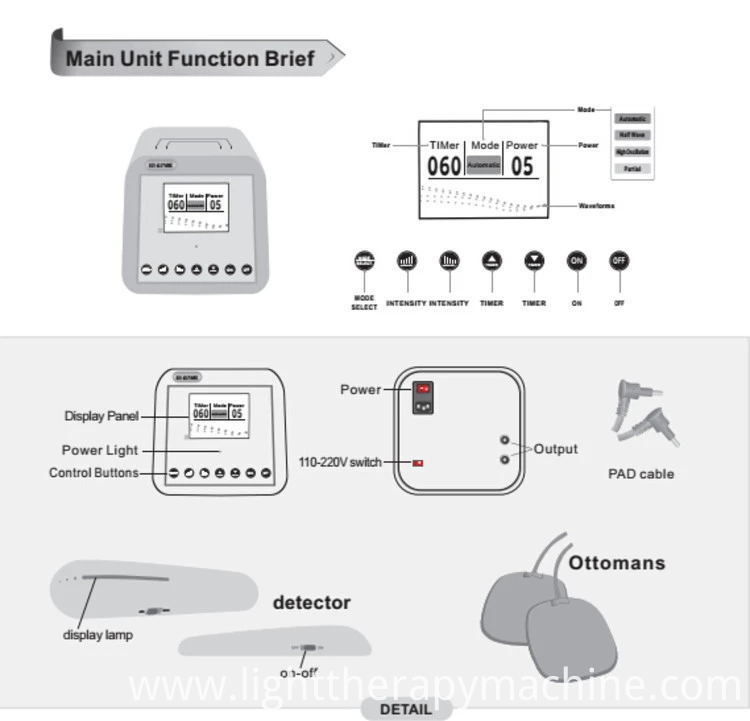 Looking for ideal High Frequency Therapy Device Manufacturer & supplier ? We have a wide selection at great prices to help you get creative. All the High Potential Half Wave Device are quality guaranteed. We are China Origin Factory of
High Potential Therapy Device
. If you have any question, please feel free to contact us.
Product Categories : High Potential Therapy Machine